If you have that pile of old stuff that's just
been sitting in the barn or basement, then
it might be something we've been looking for .
Old cameras, tape systems, terminal gear?
Old hardware manuals? Give us a holler.
We've really been full up for the past few years, but when something really interesting comes along, we have to make room for it. For us, older is better! It's a phrase we've been using a lot lately.
Thanks.
Got Old TV Stuff ?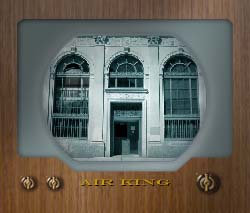 And finally, money always helps too! Click here for our Go Fund Me page: